Active Fusion Ambassadors
We are thrilled to announce that Doncaster-born taekwondo champion Sarah Stevenson MBE and World, Olympic and European gymnast Craig Heap have teamed up with Active Fusion to be our Ambassadors.
Both Sarah and Craig will be involved in the work of Active Fusion in a variety of ways, from social media support to visiting children and young people at our physical activity events.
Both Sarah and Craig have said that their lives would not have been the same if it wasn't for sport and have come on board with Active Fusion to help promote our mission, which is to help every child to develop a love for being active by unlocking potential and creating positive habits for life.
Here's what Sarah had to say: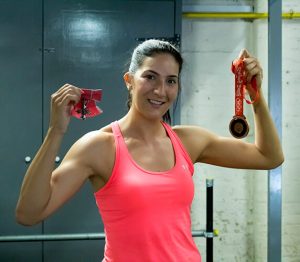 "I used to be a very shy person. Taking part in taekwondo helped me to come out of my shell and find a confidence and self-belief that hadn't previously been there.
"Sport isn't only about physical capability – it's all about the skills being physically active and taking up sport can bring out in young people. A lot of the skills you need to be successful in life are required to be successful in sport, such as communication, dedication, commitment and hard work. I can see that bringing out these skills through sport are part and parcel of Active Fusion's ethos and that's something I can't wait to be a part of."
Sarah's nephew Oliver is an Active Fusion apprentice. CLICK HERE to read about his apprenticeship journey and how Sarah has inspired him to pursue a career in sport.
Find out more about Sarah in our Q and A
Here's what Craig had to say: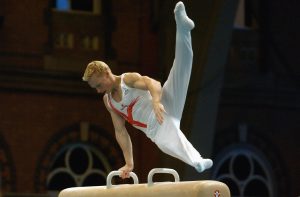 "I wasn't the most academic in school and didn't always apply myself as much as I should have.
"I was born into diary farming and thought that was the path my life would take, until I was dragged along to the local sports centre to watch my sister and my interest in gymnastics was sparked.
"I faced a lot of challenges – it wasn't easy being a gymnast and attending an all-boys school, and I was even told that I wasn't strong or talented enough to be a successful gymnast.
"But despite all that, I persevered and eventually achieved a lifelong dream of competing at the Olympics, where I got a personal best score.
"Not applying myself as much as I should at school has had implications in other parts of my life. Some kind of English qualification certainly would have made it easier for me to get into broadcasting! So when I meet young people now, I always tell them to apply themselves. It doesn't matter if you're not the best – as long as you work hard, you'll achieve things.
"I'm really looking forward to supporting Active Fusion because I believe my journey is reflected in the work they do."