Apprentice Blog: Cameron's Progress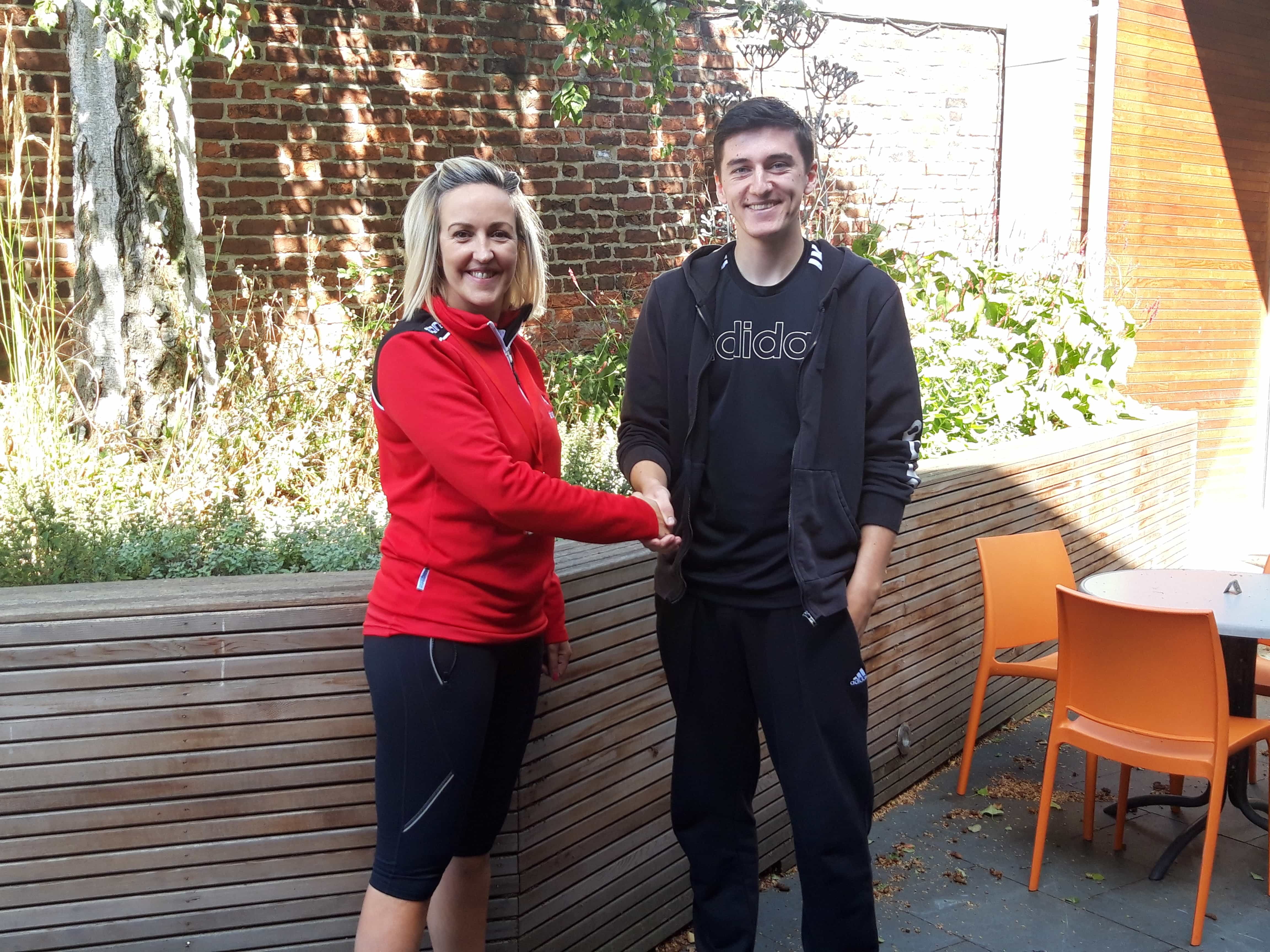 We've recently taken on board a new group of apprentices who are doing a great job teaching and supporting the delivery of Physical Education in schools across Doncaster and South Yorkshire.
Apprentice Cameron is recording his progress as an apprentice at Travis St Lawrence Primay CE Primary School each month. This is how he's got on so far.
"The first month of the apprenticeship has been very exciting and enjoyable for me. Being able to settle in so quickly has helped a lot with increasing my confidence, and the brilliant staff at Travis St Lawrence have really helped with that.
"Over the course of the month I have had the pleasure of meeting and teaching a vast number of children, all who eagerly wish to participate in the sessions and learn. I have immersed myself in the classroom-based lessons to get familiarised with the children and them with me, helping in any way I can to support their learning. Across these first few weeks they have made me feel welcomed by saying good morning to me and smiling when I walk into the room, which is definitely a highlight.
"The first block of PE was gymnastics, which I'm not very familiar with. So for the first session I supported the lesson while another teacher lead children in different styles of leaps and jumps, which they all achieved by helping each other and through support from myself and the teacher.  It was great to see the children embracing physical activity in this way and it was a really positive learning experience for me. I know feel confident teaching gymnastics. 
"I have learnt that children are eager to learn, but learn in different ways. That keeps the job exciting and challenges me to explore different teaching methods to help students grow and achieve more.  I have also learnt that simple games and activities are often the most fun and yield the best results.  Finally, I've learnt that no matter what questions or ideas I have, I can ask anyone for advice and feedback, which has been of huge benefit to my personal and professional development. I can't wait for the following terms and what they bring!"
To find out more about Active Fusion apprenticeships, contact Sarah Belk on sarah@activefusion.org.uk and follow us on Facebook, Twitter and Instagram for updates about what they're up to.