During the summer holidays, we delivered summer camps to children across Doncaster to give them the opportunity to be physically active.
The Doncaster Summer Staycation was a Doncaster Council project which saw local organisations deliver FREE activities and sessions, both virtually and face-to-face, for children through the duration of the summer holidays.
The project saw us deliver summer camps spread across seven different locations in Doncaster, and saw 446 children attend and take part in a variety of sports and physical activity sessions throughout the six weeks.
Children were also able to access learning resources and ideas for keeping active at home such as our PE Parent pack.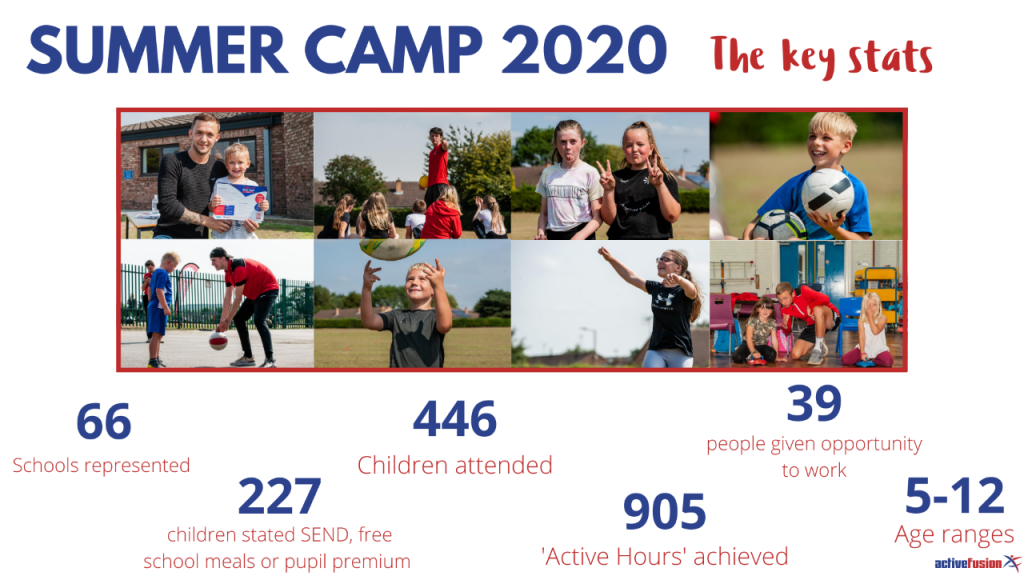 Following on from hosting our Summer Camps we have created short impact reports for each venue.
We wanted to share with you the experiences we have been able to offer to children with your help.
The reports go into detail about the participants who took part, with a breakdown of the students from each school, what parents/children have said about camp and a case study about how the camp helped a parent or child throughout COVID-19.
See the full list of reports below:
We hope you enjoy reading about the impact the Summer Camp has had and how you have helped create a positive experience in a hard time for children.
Once again, thank you from everyone at Active Fusion.
What next?
Teachers
Our membership offers for 2020/21 are still available. Offer your pupils quality PE in a time when they need it the most. Contact the team today.
There is also the chance to hire an Active Fusion apprenticeship to help you not only deliver safer PE, but also offer the 'Covid generation' employment opportunities. Thanks to the new government incentive, hiring an apprentice has never been cheaper. Discover more here.
Parents
We are looking to offer more opportunities for your children. Like and follow our Facebook page to keep up to date with our work and how you can get involved.
You can also take part in PE Parent 2 via YouTube to keep your children active at home.