Who are Active Fusion?
The 21st century continues to create challenges for children and young people, including mental health and wellbeing problems and a decline in self-esteem and resilience. Physical activity is proven to have a positive impact on these issues, yet children are not achieving the recommended amount of activity per day.
Active Fusion is constantly working to identify new ways to give young people greater opportunity to be more physically active, from working with them directly to teaching others how to make physical activity more accessible.
According to the Nike 'Designed to Move' campaign, today's children will potentially live five years less than their parents due to poor physical health. We'd love it if you worked with us to give those five years back. Watch the video at the bottom of the page to see what those children would do with those extra years.
See how you can get involved with our cause below. To discuss any of these options, please fill in the contact form at the bottom of this page.
CLICK HERE to see our impact in 2018-2019.
CLICK HERE to see our strategy for 2019-2020.
CLICK HERE to see our corporate brochure 2019-2020.
Sponsor a campaign or event
We engage with more than 26,000 young people each year through a variety of campaigns and events.
We are seeking sponsorship for the following:
Help us improve your workplace health and wellbeing
Championing a healthy workplace and empowering your employees to look after their health and wellbeing can benefit employers considerably.
As well as reducing the number sickness absences, it has been proven that healthier employees are more productive, motivated and overall better performers. In the long-term, this can lead to improved business reputation and profile.
We are experts in running events and competitions to help develop teamwork or just for fun. If you would like us to organise a physical activity event for your employees and colleagues to get involved with, please get in touch with us through the contact form below.
You can also join in with our virtual challenge, #ActiveTeams, taking place throughout July or work with us to develop your own virtual physical activity challenge.
CLICK HERE to find out more about #ActiveTeams and read this blog to find out why Doncaster organisation, darts, are taking part in the challenge.
Nominate us as your Charity of the Year or make a charitable donation
If you'd like to give something back to the community, nominating us as your Charity of the Year is an ideal way to give your brand visibility, raise consumer perception, increase revenue and reduce tax.
Working with us can help positively change your business and work culture.
Click here to make a charitable donation directly
Share your experience and expertise
Charities require the expertise that any business does to operate successfully. Could your business support us to reduce operational costs through donating your professional services?
We also welcome experienced trustees who can help us to grow our organisation. Do you feel it's time to give something back?
Active Fusion's Chair of Trustees Andrew Singleton has been working with us since 2018.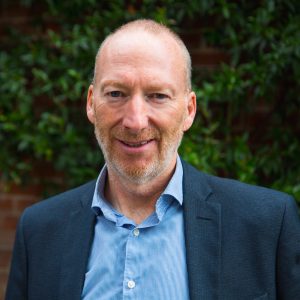 This is what he had to say about coming on board: "After years of working in the private sector with total focus on profitability, sales and overheads it was time to give something back to the local community. Combining my two main passions of sport and the welfare of children meant Active Fusion was the perfect charity to join. The charity is young, passionate, dynamic and has been incredibly successful in its short life so far."
If you would like to make an impact on the physical and mental health of young people in Doncaster and South Yorkshire, we'd love to hear from you. Go to our vacancies page to see the job and person specification and to download an application form.