Welcome to Week 4 of our virtual activity resource! Not only will you find some of our pre-recorded lessons for the week, but also links to our PE Parent 2 challenges, LIVE sessions and Daily Challenges from other organisations to make sure your child remains active over the summer!
Pre-Recorded Lessons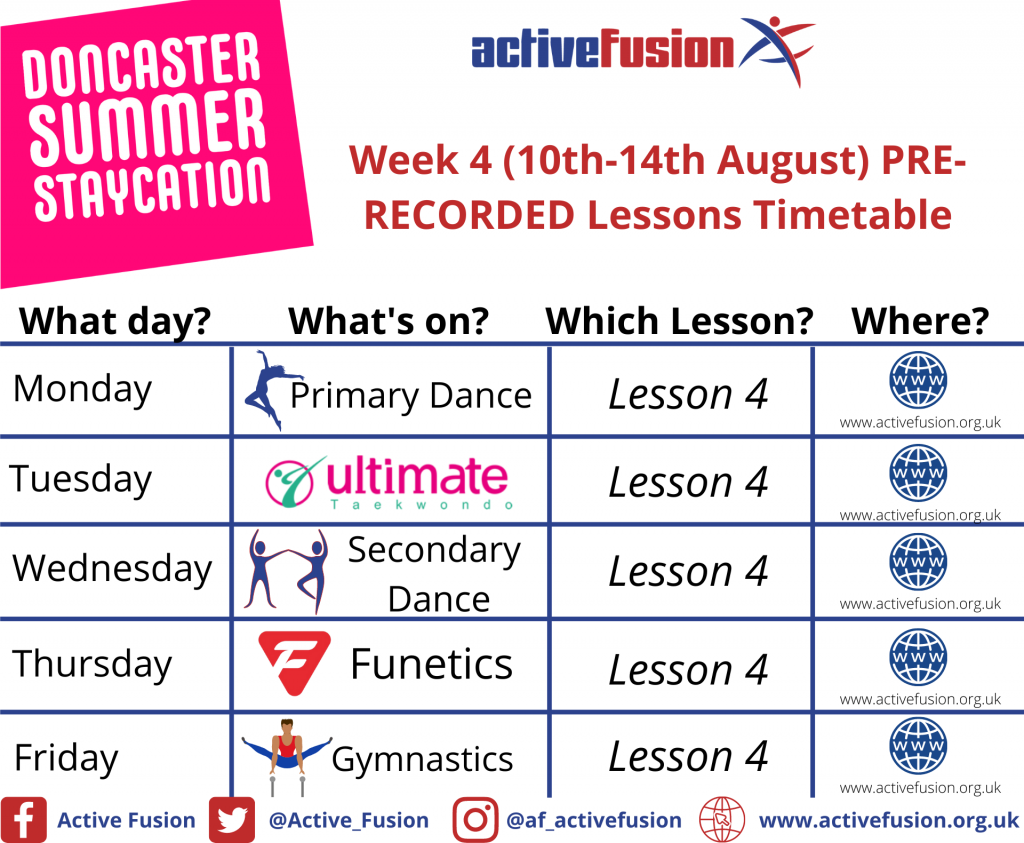 Simply click the link below to access the lessons on YouTube.
Primary Dance – Lesson 4
Secondary Dance – Lesson 4
PE Parent 2
Click here to sign up for PE Parent 2 Week 4 activities.
LIVE Sessions
All live sessions will be held on our Facebook page. Simply go to our Facebook page (link below) and join in with the live session at the specific time stated here.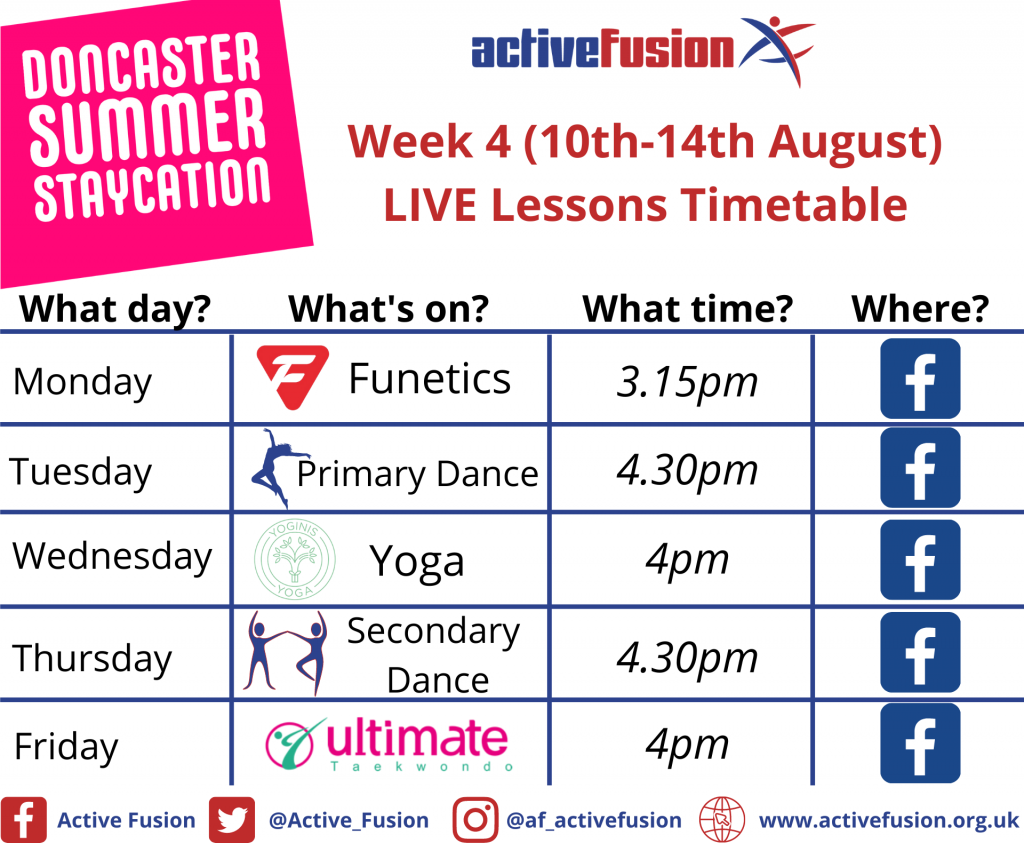 Monday
Tuesday
Wednesday
Thursday
Friday
Daily Challenges
Monday
Tuesday
Wednesday
Thursday
Friday